I was supposed to go and see
The Lost City of Z
by James Gray, tonight, but it has been postponed...so here I am, in front of my small screen, instead of being at the cinema. I will soon go to bed and read some crime novel, but before that, let's talk about tv shows, shall we?
I'm behind
Feud
–
yes I watch
Feud
, if only for the atmosphere and the acting, and because beside the obvious stars (Susan Sarandon and Jessica Lange, of course, but also Stanley Tucci or Alfred Molina), Martha from
The Americans
and Sally Draper from
Mad Men
are in it!!!! –, but I'm all caught up with the weirdest shows that are done for this season, meaning
Legion
and
Fortitude
, and ready to welcome the return of beloved series as such as
Better Call Saul
or
FARGO
.
I liked
Legion
's finale but didn't love it...and definitely didn't like it as much as I liked the previous two episodes.
(
Collapse
)
Fortitude
's finale was gory and bonkers, as expected. I don't know if a third season will happen, but if I were Richard Dormer I would keep the northern look. It suits him.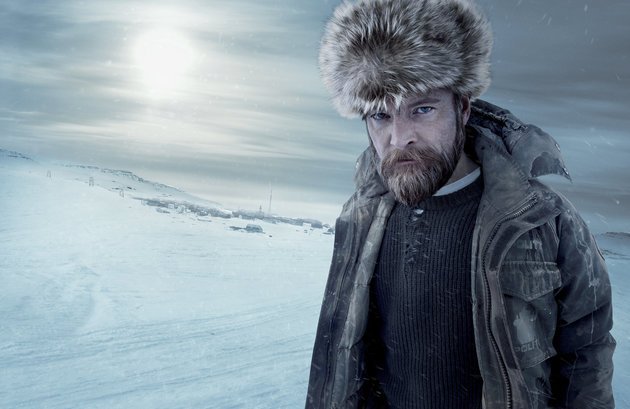 (
Collapse
)
As much as I enjoyed, or am still enjoying, entertaining newcomers like
Lethal Weapons
,
Lucifer
, and
Feud
, so far my favourite new shows are
Legion
,
Westworld
and
The Good Fight
, which is still on.
BTW, did I mention how much I love the opening credits of
The Good Fight
?
And I swear, if I were into women, I would totally have a crush on Cush Jumbo.
I still can't write on
The Americans
, a show that deserves more articulate reviews...I will just say that I miss Arkady Ivanovich. Here's hoping that Oleg's journey will cross his path some day.
(
Collapse
)
PS/
moscow_watcher
, if you're still around, I hope none of your beloved ones or acquaintances were harmed in St Petersburg subway attack today. *sigh*